What Is the Biblical Role of a Husband?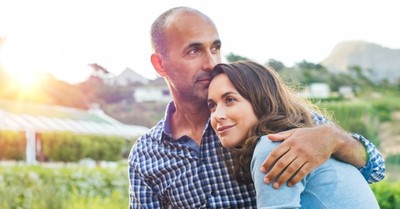 By Amanda Idleman, Crosswalk.com
There is a lot of conflicting information out in our culture about what a biblical husband should look like.
The most common Christian stereotyping for marriages places an emphasis on men who should be strong, very masculine, the primary breadwinners of their homes, and somewhat aloof from the more emotional aspects of a relationship.
A stereotypical "Christian Wife" would be servant-hearted, giving, soft-spoken, nurturing, and focused on her home.
Many of us find ourselves incompatible with this one-size-fits-all template for a Christian marriage. Honestly, it is probably time we throw out this outdated model and begin anew in seeking out what the Bible really aims to teach us about our duties as husbands and wives.
We should explore how we apply Biblical truth to our role in our homes and marriages. We should embrace the uniqueness that defines our marriages specific dynamic.
Every husband and wife team come with different strengths and weaknesses! God wishes to use the uniqueness of you to show love to your spouse in a way only you have been ordained to do.
Let's begin to explore the role of husbands in marriage and what a "good husband" looks like according to the Bible. Are there specific duties husbands should fill to his wife? Are there financial responsibilities the husband should fulfill?
Is there a "husband's duties list" from the Bible that should guide how we set up our homes? Should your husband be a man of the family?
The Role of a Husband According to the Bible
1 Peter 3:7 in the message versions says, "The same goes for you husbands: Be good husbands to your wives. Honor them, delight in them. As women they lack some of your advantages. But in the new life of God's grace, you're equals. Treat your wives, then, as equals so your prayers don't run aground."
This passage explains to us what it means to be a "good husband" and defines it as someone who shows their wives honor, delighted in their wives, and treats them as equals. Interestingly, there is nothing here about what kind of personality a husband should have, the type of job they should keep, or any other specifics.
Peter lays out principles that should guide how a husband should treat her wife and leaves the rest up to us to figure out.
Colossians 3:19 from the Message gives this direction for husbands, "Husbands, go all out in love for your wives. Don't take advantage of them." Ephesians 5:25 adds, "Husbands, love your wives, as Christ loved the church and gave himself up for her." What does it look like to be a good husband? It looks like going all out in love and service for her.
What does biblical love look like? 1 Corinthians 13:4-7 lays it out for us, "Love is patient, love is kind. It does not envy, it does not boast, it is not proud. It does not dishonor others, it is not self-seeking, it is not easily angered, it keeps no record of wrongs. Love does not delight in evil but rejoices with the truth. It always protects, always trusts, always hopes, always perseveres."
Very little of this list would match what the modern cultural stereotype for Biblical husbands. It is time to allow the Word of God guide the makeup of our marriages instead of a strict adherence to a framework for manhood that is rigid and unforgiving.
Duties of a Husband
Ecclesiastes 9:9 says, "Enjoy life with the wife whom you love, all the days of your vain life that he has given you under the sun, because that is your portion in life and in your toil at which you toil under the sun."
One important duty a biblical husband should aim to fulfil is making every effort to enjoy your wife because life is hard but loving your partner makes the workload a little more bearable! Focus on the good your spouse brings to your life over the bad!
Taking time to laugh together so you can make the weight of caring for a home together a little lighter.
1 Corinthians 11:3 says, "But there is one thing I want you to know: The head of every man is Christ, the head of woman is man, and the head of Christ is God." Another biblical duty for husbands is to be people who honor God as their leader. Husbands submit to God which means they are to yield to God's authority over their lives and homes.
This willingness to follow God is what ensures that their wives and children are being led in a way that brings honor to the Lord.
Hebrews 13:4 says, "Let marriage be held in honor among all, and let the marriage bed be undefiled, for God will judge the sexually immoral and adulterous."
Husbands have a duty to honor their marriages with their actions. Adultery and sexual immorality go against God's best plan for the marriage relationship (but he can heal our marriages even when this kind of brokenness enters our lives).
1 Corinthians 7:3 says, "The husband should give to his wife her conjugal rights, and likewise the wife to her husband." This verse means the husband has a duty to give himself to his wife sexually.
Ephesians 5:28 says, "In the same way husbands should love their wives as their own bodies. He who loves his wife loves himself." Husbands have a duty to love their wives. They should regard their wives needs or bodies as their own needs as when you are married you are now one flesh (Genesis 2:24).
Husbands have a duty to care for their wives with the same diligence that they have when caring for themselves.
Husbands Role in Their Families
Ephesians 6:4 says, "Fathers, do not provoke your children to anger, but bring them up in the discipline and instruction of the Lord." This verse warns against allowing anger to get in the way of a Dad's ability to discipline their children well.
Instruction is important but anger can get in the way of us being able to parent our children well. Dad's have an important role as those who offer discipline and instruction but must have self-control when approaching their children.
Proverbs 19:14 says "House and land are handed down from parents but a congenial spouse comes straight from God." Providing for our kids and the next generation is an important and unavoidable part of marriage and if you have kids then parenthood.
Our kids need food, shelter, clothing, and our love to survive in this world. It is important that Dads are diligent in helping to provide those things for their homes. For some that is husbands working hard at their jobs. For others this can look like taking care of kids so that your wife is able to provide an income for your family if that is the dynamic that works best for your home.
Every family is different but parents do have a duty to do their part to financially care for their kids.
Matthew 19:6 says, "So they are no longer two but one flesh. What therefore God has joined together, let not man separate." Biblical husbands work to keep their homes intact. God intends that when we get married it is a one and done situation.
There are times when staying married is not possible. God's grace and forgiveness are available to us if we face those difficult circumstances. Nonetheless, God's word tells us that he wishes that we do all we can to preserve our marriages so they do last a lifetime.
1 Peter 4:8 says, "Above all, keep loving one another earnestly, since love covers a multitude of sins." This is one of the best verses we can cling to as husbands and wives!
Reality is that sin makes it hard to live out our roles and Biblical wives and husbands well. The number of apologies required to stay married over a lifetime is endless. Thankfully, God's word reminds us that if we keep pursuing love then our sins will be covered.
God's love cancels out all the ways we have failed at meeting the needs of our spouses!
The number one thing that defines a Biblical husband is being a person who follows Jesus' command from Mark 12: 30-31 that says we are to "love God with all your heart, soul, mind and strength" and you are to " love your neighbor as yourself."
When a husband's pursuit is loving his wife and loving God then so many wrongs can be covered by God's grace. Ecclesiastes 4:12 reminds us that, " Though one may be overpowered, two can defend themselves. A cord of three strands is not quickly broken."
When God is the third component in our marriages they have the strength they need to stand the test of time and have the power to honor God all along the journey that you share together.
Photo Credit: ©GettyImages/Ridofranz
---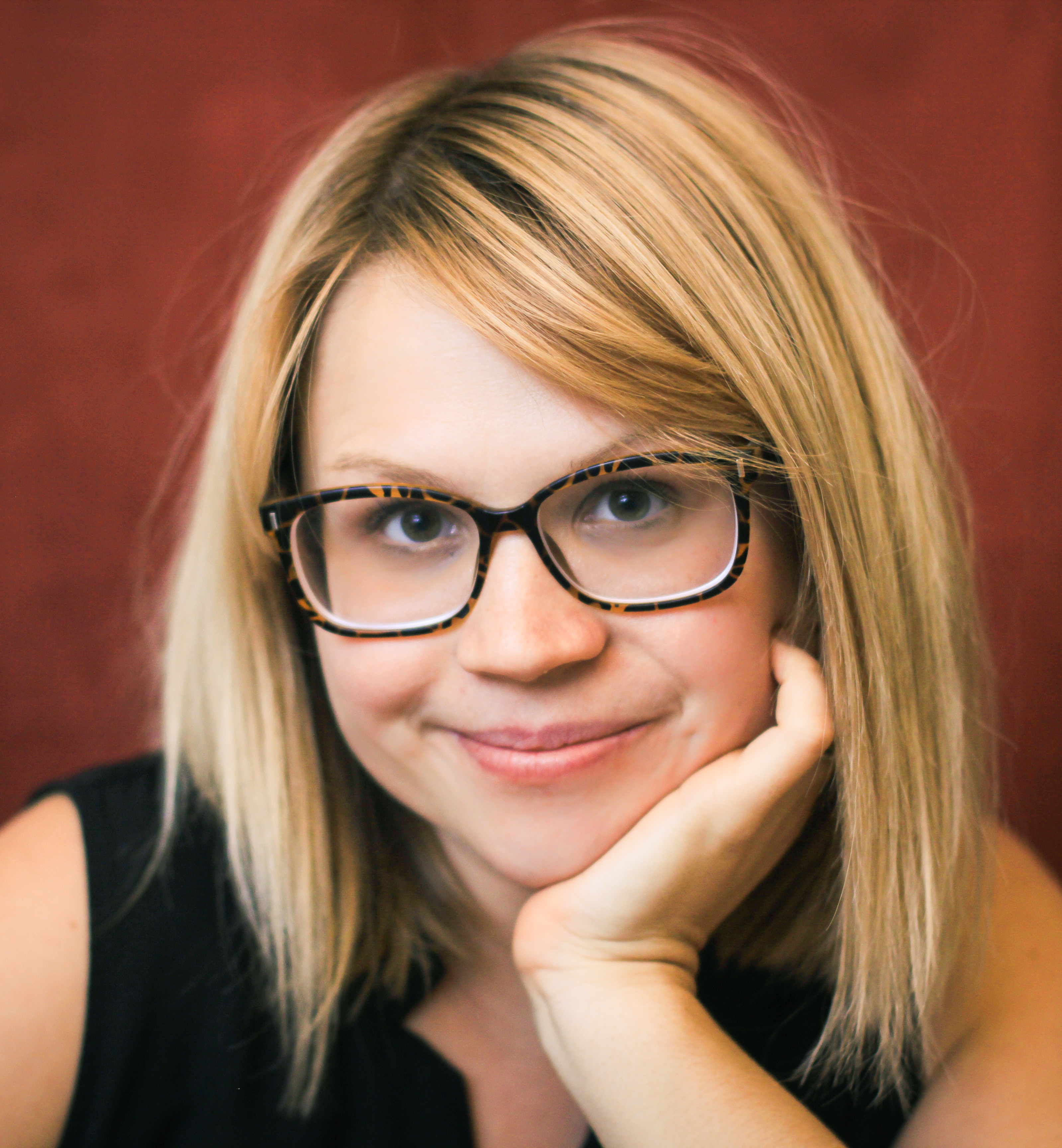 Amanda Idleman is a writer whose passion is to encourage others to live joyfully. She writes devotions for My Daily Bible Verse Devotional and Podcast, Crosswalk Couples Devotional, the Daily Devotional App, she has work published with Her View from Home, on the MOPS Blog, and is a regular contributor for Crosswalk.com. She has most recently published a devotional, Comfort: A 30 Day Devotional Exploring God's Heart of Love for Mommas. You can find out more about Amanda on her Facebook Page or follow her on Instagram.
Related podcast:
The views and opinions expressed in this podcast are those of the speakers and do not necessarily reflect the views or positions of Salem Web Network and Salem Media Group.
Read the full article here!