6 Great Gifts to Get Your Mom All Year Long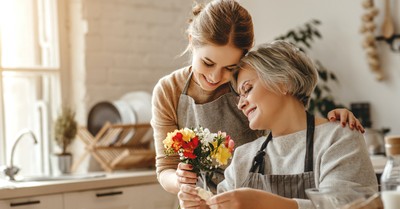 By Michelle S. Lazurek, Crosswalk.com
For some people, their mother is one of the most influential people in their lives. In many cases, their mothers sacrificed their time, money, and other resources to give their children the best shot at a successful life. Some mothers even worked two or three jobs to make ends meet and put food on their tables. Although a mother's job is never done, and she doesn't get paid for her work, if she were to be compensated fairly for all she does, her paycheck would be in the millions! If you were looking to honor your mother with a special gift yet have run out of ideas of what to get, here are six gifts to get your mother that will make her feel special all year long:
1. Relaxation
A mother's job is 24/7. She rarely gets a special day off, let alone get to do something to help her relax and unwind from all her responsibilities. If your mom desperately needs a moment to relax, gift her a spa package from your local spa center. If your budget allows, buy her a massage, manicure, pedicure, and facial. It'll be a day's worth of pampering she'll never forget! This will make her feel special because you thought of her, and many mothers won't spend this on themselves. It will be a day where she can focus only on herself and meet her physical and emotional needs.
2. Celebration
Not only are mothers the special women in our lives, but they also deserve a day of celebration simply for being them. Often, mothers throw special events and parties for the loved ones in their lives, but they would rarely ever throw a party for themselves. Has your mother recently accomplished something extraordinary in her life? Did she receive that coveted promotion? Did she finish that degree? Did she receive special recognition at her job? Does your mother deserve a party simply because she's her? Throw her a special celebration or a dinner party. You can rent the meeting room in the back of a restaurant. Or if you don't have much money, you can throw a surprise party at her home. If your mother is quiet and introverted, she may not want many people around. Throw her a party with just your immediate family. If her children are small, let them make her cards and homemade gifts from the heart. Buy decorations from a party store. When she arrives home, let her know the party is simply to celebrate her. Make a slideshow of her life up until now. Highlight all the special moments as a family. Highlight the moments that have made you feel extra special because of her presence in your life. Allow the tears to flow as she reminisces about all the happy memories she's made because of her role as a mother. You can even go all out and get her an extra special gift she's always wanted but could never afford. Let her know you don't need a specific reason to celebrate her. Just being who she is, is enough of a reason to celebrate.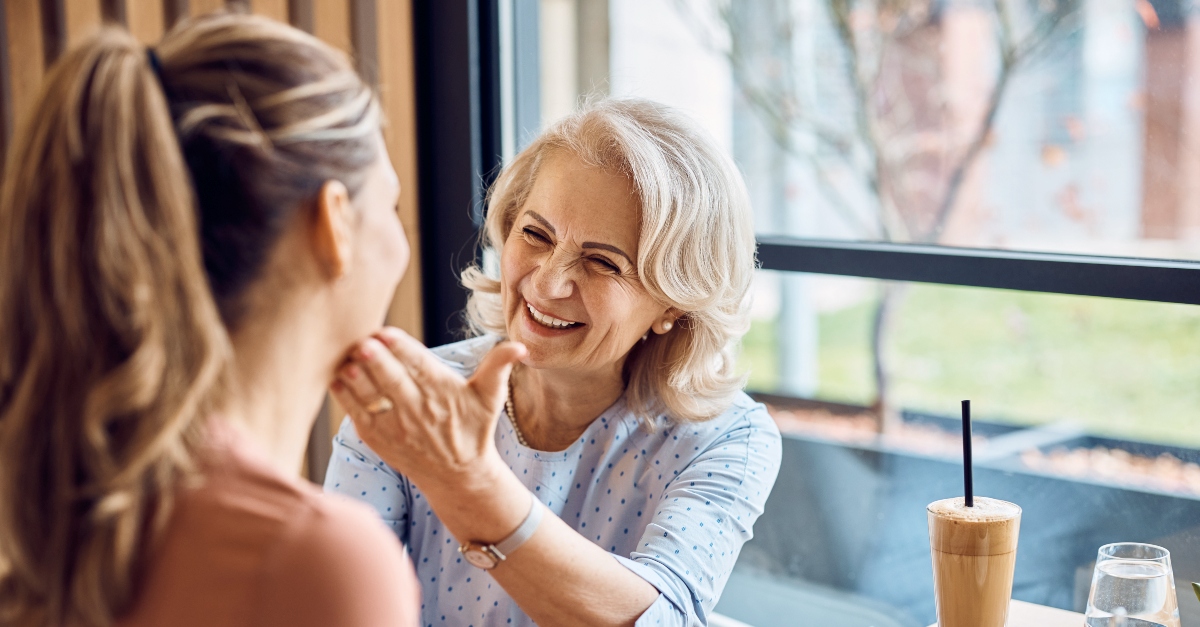 Photo Credit: ©iStock/Getty Images Plus/Drazen Zigic
3. Nostalgia
As parents get older, they not only embrace watching their children grow up and serve families of their own, but they also reminisce about what it was like for them to be children. Ask a grandparent for help as they plan a day of nostalgia for your mother. Take a trip back to your childhood home or neighborhood. If neighbors still live in the houses where you grew up, enlist their help and ask them what they remember about your mother. Compile a list of what you discover from friends and family and give her a card or letter listing everything people said about her. Take her back to her elementary school, high school, or anything else that she remembers fondly. Search Facebook and find some of her old friends or family she has not connected with for some time. Allow her to go back in time and remember a simpler time when she was the kid. Allow her to share stories of her life. You may be surprised she tells you things you never knew about her. Do an ancestry.com check and see if you can connect some of her relatives and discover interesting facts about her heritage. This will honor your mother and allow you to learn new things about her, not only as your mother but also as a person. This will allow the characteristics you admire about her to shine even more.
4. Themed
What decade was your mother born in? Does she have a favorite TV show or movie? Does she enjoy music from her decade? Create a themed day or create a quiz to give to her friends and family to answer. How much do people really know her? Offer a prize at the end. You can gather everyone for an event at your home or at your favorite gathering place. Or you can disperse the quiz by e-mail and have people return their results.
What does your mother enjoy doing as a hobby? Does she like to garden, enjoy nature, or read a book? Does she have a favorite genre of literature she enjoys reading? Create a special day where you learn facts about a particular era of literature or her favorite hobby. Make a game as family members to discover 50 interesting facts about your chosen theme. It will be educational as you will learn a lot more about your mom's favorite hobby, which you may also discover you may like. This may provide additional bonding opportunities as you and your mother bond over doing things you like together.
5. Makeover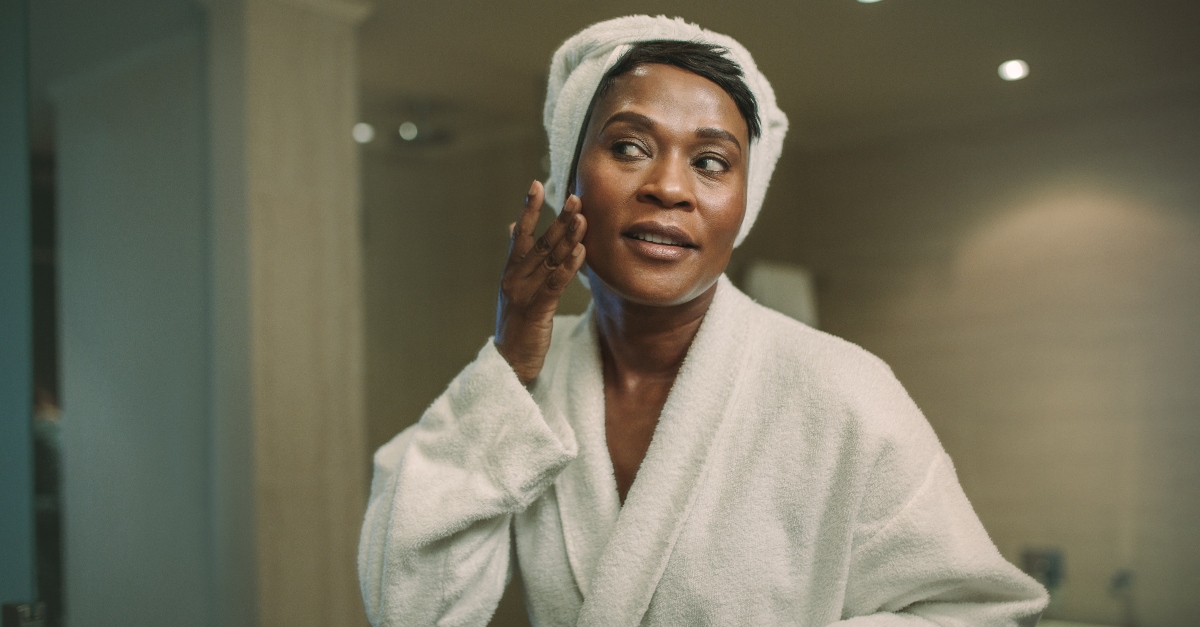 Photo credit: ©Getty Images/jacoblund
Take your mom for a day of shopping and beauty. Encourage her to get out of her comfort zone and choose a hairstyle or outfit completely different from her everyday wardrobe. Go to the store and buy a magazine that highlights different hairstyles or hair colors. Dare her to go crazy and choose a hair color she never would choose for herself. Have her try on the clothes in the store, so she knows they fit and encourage her with how they look. Allow her to do a little fashion show for her spouse or children when she gets home. She may discover she enjoys more things than she realizes.
6. Adventure
Take a trip and explore a new place you've never been to. You don't have to have a huge budget to have a day of adventure. If your mom likes to go to the antique store, for example, create a map of different antique stores and go to each one. Allow her to explore a city or state nearby only a few hours away. Or you can go all out and buy your trip to a place she's always wanted to go to but can never afford. This could be to a foreign country like Europe or a particular landmark in a state she's never been to. The United States has many spectacular landmarks and attractions. Encourage her to find one that she's always wanted to visit. Take lots of pictures and make her a scrapbook commemorating the event.
Life is short. We only have our mothers for a short time. Buy your mom a gift that not only makes her feel special but also makes her feel seen, heard, and appreciated.
Photo credit: ©evegenyatamanenko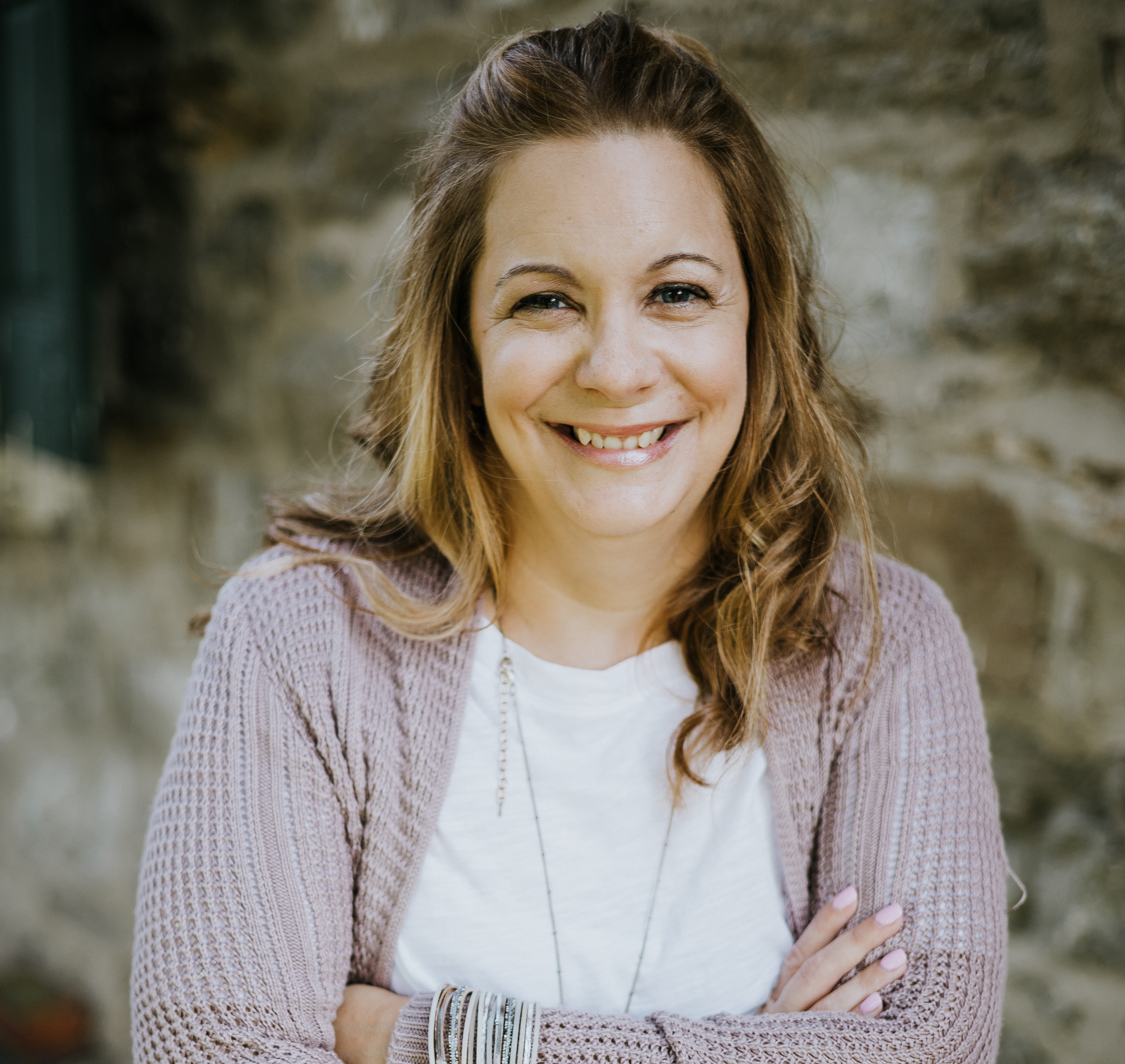 Michelle S. Lazurek is a multi-genre award-winning author, speaker, pastor's wife, and mother. She is a literary agent for Wordwise Media Services and a certified writing coach. Her new children's book Who God Wants Me to Be encourages girls to discover God's plan for their careers. When not working, she enjoys sipping a Starbucks latte, collecting 80s memorabilia, and spending time with her family and her crazy dog. For more info, please visit her website www.michellelazurek.com.
Related podcast:
The views and opinions expressed in this podcast are those of the speakers and do not necessarily reflect the views or positions of Salem Web Network and Salem Media Group.
Related video:
Stock Footage & Music Courtesy of Soundstripe.com Thumbnail by Getty Images