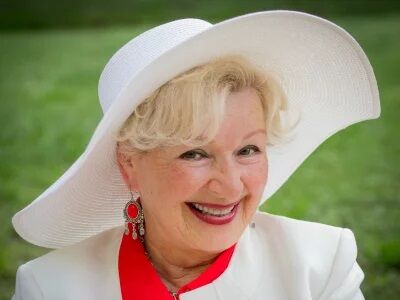 Showers of Blessing Ministries is a Christian mission, and our goal is to saturate as many areas of the world as possible with the word of God. We are praying for God to move in the hearts of those He wants to have come along side us to help provide bibles and other materials as He leads; everywhere He has given us open doors.
Sponsored By:
---
Pastor Ann Loutfi is a teacher, counselor, and evangelist who shares the story of her family's escape from Germany during WWII to inspire and encourage others. She has ministered to people everywhere God has placed her, including the years she and her husband lived in Damascus, Syria.
Today, Ann is a sought-after public speaker who teaches regularly in churches, schools, colleges, hospitals, and prisons. Ann and her husband, Kays, live in Houston, Texas and have four grown children and nine grandchildren.