If you don't like what's going on in this nation and the world and you want to change it, you may be wondering how. Courageous Christianity with Richard Mendelow will answer that question. Host Richard Mendelow is a Christian warrior and combat-tested Marine. Each week, he and his guests look at the spiritual battlefield of this world through the lens of faith. You'll find the help you need to make a difference.
Join us for Courageous Christianity with Richard Mendelow every Saturday at 12:00 pm CT right here on 100.7 FM KKHT, KKHT.com, or iHeart radio.
Visit our website for more information.
Show Links:
Sponsored By:
---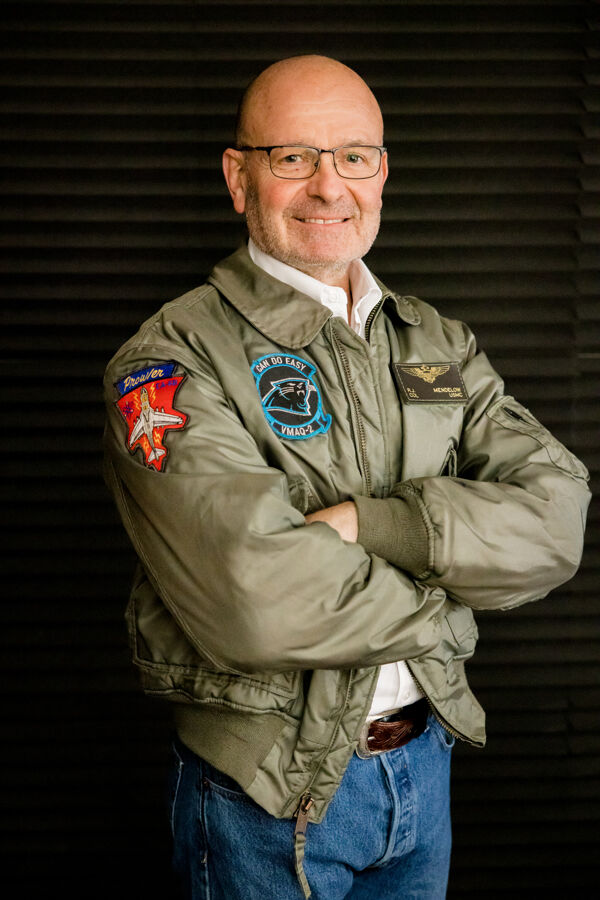 Colonel Rich "Bucky" Mendelow was born in Johannesburg, South Africa. His family immigrated to the U.S. in 1976. He attended James E. Taylor High School in Katy, Texas and entered the Naval Reserve Officer Training Corps at Duke University in 1984. He was commissioned as a Second Lieutenant in 1988 and following infantry training at The Basic School, in Quantico, Virginia, he received orders to Pensacola, Florida for Flight School. He received his Naval Aviator's wings in March 1991. He flew the EA-6B Prowler with an operational squadron until 1995 when he received orders to Atlanta, Georgia to serve with the Marine Corps Recruiting Command. He left active duty in 1997 to pursue a career as an airline pilot.
In 2008, Major Mendelow returned to the Marine Corps Reserves. Later that year, he reported to Camp Lejeune, NC for deployment to Iraq with the Second Marine Expeditionary Force. In June 2010, Major Mendelow reported to Camp Pendleton, CA for deployment to Afghanistan as a Border Advisor Team Leader with the First Marine Expeditionary Force. In 2013, he deployed to Afghanistan again, this time as the Executive Officer of a combat assault support squadron. He was promoted to Colonel in 2017 and spent the last five years of his career working on Marine Corps' cultural initiatives. He retired from the Reserves in 2022.
In March 2018, Colonel Mendelow published a devotional entitled, Right Makes Might: 40 Days to Courageous Christianity. In addition to speaking engagements and book signings, he hosts Courageous Christianity with Richard Mendelow, a weekly radio show that airs on 100.7 FM KKHT in Houston, KKHT.com, and iHeart Radio. The show is also podcasted and has gained significant traction with over 20,000 downloads and has an international audience.
Richard recently celebrated 25 years of service with a major airline. He and his wife, Christy, live in Houston with their dog, Ruger.