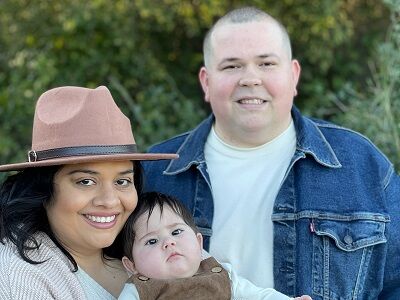 Worthy People Freedom Radio is broadcasting every weekend to thousands of people inside prison walls and to their families. Call us at 1-844-596-7849
Worthy People Freedom Radio aims to remove the labels of society by seeing and accepting all people as Jesus does and that includes the incarcerated. We share the hope and love of Jesus through topics and testimonies of incarceration that provide inspiration, encouragement, and life change.
https://podcasts.apple.com/us/podcast/worthy-people-freedom-radio/id1607950719
Show Links:
---
Our program is hosted weekly by Pastors Cody, Julia, and David.
Cody and Julia are married and lead as pastors of Worthy People Church in San Antonio, Texas. Pastor Cody was formerly incarcerated in the Texas Department of Criminal Justice at the age of 20 years old. During that time he had a life-changing encounter with Jesus and has been serving Him ever since. Today, a decade after incarceration he shares the freedom found in Jesus. Pastor Julia grew up with parents that were incarcerated and understands the pain as a child navigating life and how incarceration impacts the family. Jesus saved her from a near suicide attempt and she tells how Jesus gave her freedom and life in Him. Pastor David has been doing prison ministry for 20 years after seeing Jesus save him from serving a life sentence or the mandatory minimum time on his prison sentence. After he realized the price Jesus paid for his life, he shared the freedom found in Jesus to thousands on the inside including Pastor Cody. As a team, they now make up the voices to set the captive free right where they are through the hope grace, and love of Jesus.