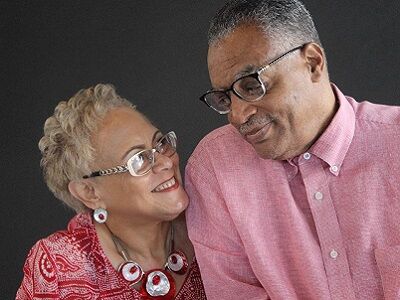 Host Michael Black brings you S.E.L.F. 21st Ministries, which can be heard on KKHT each Sunday from 10:00 - 10:30 AM.
Seeking to Enrich the Life of Family Ministries will help you discover from God's Word, principals that guide our marriages into oneness, as we live in oneness with Christ.
Show Links:
---
Michael and Adrienne Black are co – founders of S.E.L.F. Ministries, a registered non – profit located in Houston, Texas. Michael and Adrienne have been married for thirty – four years, and have a son and daughter, which have families of their own in Houston. also. Their children play active roles in this exciting family ministry
Michael is a Doctor of Education Student in Dallas at Dallas Theological Seminary, with an emphasis on family. He graduated with a Master of Divinity, focusing on Pastoral Care and Theology. His undergraduate is Marketing and Economics.
Adrienne graduated from Houston Baptist, with a MA in Christian Counseling. Her MBA is from St. Thomas, focusing on Marketing, and Finance. A University of Houston graduate majoring in Psychology.
The S.E.L.F. Ministry is an official registered non – profit. They are AKA, "Seeking to Enrich the Life of Family Ministries." The foundation of their work is from the Word of God, which they rely upon to be the difference in the lives they serve.
Michael and Adrienne recently finished a book they co – authored, entitled "A Higher View of 12 Months in the Life of Marriage. The book will be published in 2021. This ministry provides pre and post marital support, hosts supporting events for men, women, and marriage throughout the year. Visit their website, www.seekingtoenrichthelifeoffamilyministries.org.