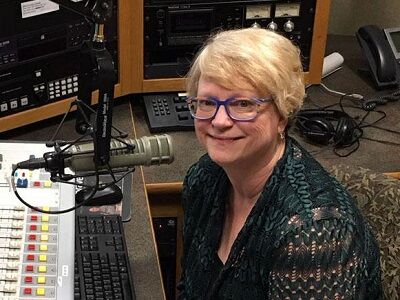 Joanna Glass is a Christian author, glass artist, and loves to draw intricate designs. Her radio show, Jesus Steps In, features inspirational testimonies about the deep healing power of Jesus Christ.
Whether you or somebody you know struggles with spiritual brokenness, depression, or wanting answers, understanding, or wisdom, she wants to know that Jesus can make your life new again. Believe in His redeeming love, His Presence in our lives, the peace He offers, and the joy He will provide in the present and future. Let the Lord take your burdens away.
Show Links:
As a young child, Joanna struggled with dyslexia. She avoided words. She didn't like to read. Instead, God gave her a talent with numbers and equations. So after she graduated from Southern Methodist University, she became an engineer, a math programmer, and a math teacher.
Despite her achievement her achievements, Joanna admitted that the journey to success hasn't been a smooth-sailing one. She experienced difficulties and known fear, abuse, and sorrow all too well. She was rescued by God when she nearly lost her life. Later, her life was filled with love and adventure. She saw miracles and blessings added to her life.
Joana started writing Jesus Steps In after her husband was diagnosed with cancer. To show honor to God and His guidance during that time of struggle, she decided to dedicate her first book to Him.
This book is an inspirational testimony, combined with beautiful illustrative artwork that documents how Jesus healed Joanna from the loss of her spouse. Her story is living proof that with God, there is still hope in tragedy and peace and joy will come again.
Joanna hopes her book can help others ponder their lives and tackle difficult subjects such as spiritual brokenness, depression, and grief. She aims to encourage her readers to believe that Jesus can transform their lives. With His redeeming love, presence, peace, and joy, one can be made new again.