Evangelist Michael Fernandez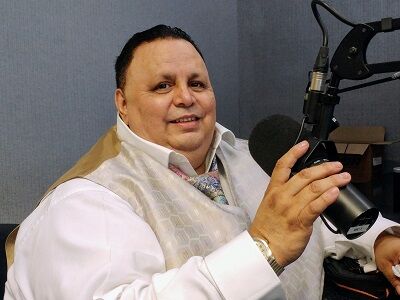 Evangelist Michael Fernandez is committed to sharing the Gospel with people and showing you how to partake in God's divine nature. He came to Jesus Christ in 1972 under the ministry of Pastor John Osteen and has passion for leading people to Jesus Christ as Savior and helping them overcome sexual immorality and homosexuality. Feel free to call Michael at 281-685-0542.
Show Links:
Michael Fernandez was saved at the young age of 13, while attending Lakewood Church in 1972. Pastor John Osteen gave the Altar call. He went to the pulpit to receive the gift of salvation and Holy Spirit speaking in tongues. And at the age of 18 year old God spoke to him that he was going to attend the Norvel Hayes Bible College in Cleveland, Tennessee, Jesus spoke to him that he is going to give him the funds to attend college, Jesus had this woman come up to him in Lakewood church and told him that the lord is having her to pay for his education to attend Norvel Hayes Bible College.
As an Evangelist, he was sent out sharing the Good News of Jesus Christ, reaching the lost for God's Kingdom. God has opened doors for him to minister throughout the United States and Mexico. He has been blessed to see God perform countless miracles for those in need. Michael has a passion for the lost and those who are dealing with sexual immorality and homosexuality. He's a living testimony that God give a second change to the backslider. By God's grace, Michael is committed teach people the Word of God and how they can overcome any issue they may be currently facing.
He currently attends Lakewood Church, continuing to receive teaching from Pastor Joel Osteen. Michael has a personal goal to reach 1 Million souls for the Kingdom of God with your help. He begin his TV ministry in December 2009, and the program area on 38.1 digital, 30.5, digital, also on www.visioncelestial.com, YouTube and on his website www.mFministries.net . At this time Michael Fernandez is involved with Lakewood singles as a volunteer teacher once a month under Leadership Pastor John Bowman. Michael Fernandez is also involved with helping the Fish And Bread Prayer Ministry in feeding the homeless with the Lakewood Church Singles helping also preaching the Good New to the homeless under the bridge.