Unlimited Grace with Bryan Chapell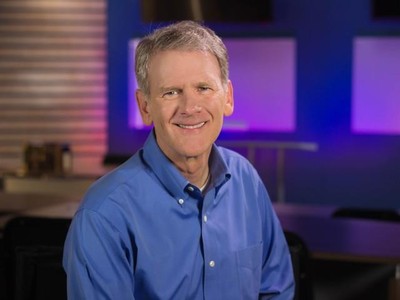 Listen on 100.7 FM The Word KKHT
Monday
5:30AM - 6:00AM, 12:00PM - 12:30PM, 7:00PM - 7:30PM
Tuesday
5:30AM - 6:00AM, 12:00PM - 12:30PM, 7:00PM - 7:30PM
Wednesday
5:30AM - 6:00AM, 12:00PM - 12:30PM, 7:00PM - 7:30PM
Thursday
5:30AM - 5:59AM, 12:00PM - 12:30PM, 7:00PM - 7:29PM
Friday
5:30AM - 5:59AM, 12:00PM - 12:30PM, 7:00PM - 7:29PM
Latest Broadcast
What's Going on Here? - 1st service, Part 2
6/21/2021
The central theme in the new testament book of Philippians is "joy". But how can that be? Especially since its author, the apostle Paul, was writing it from a dark and dank prison cell? And, what about you? Perhaps you feel joy is out-of-reach … a struggle … impossible. If you need some joy in your . . .
Featured Offer from Unlimited Grace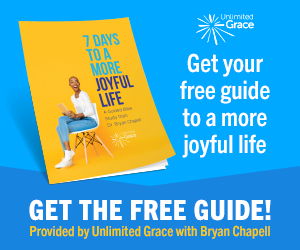 7 Days to a More Joyful Life - Bible Study by Bryan Chapell
As believers, we have an amazing reason to celebrate, knowing that our victory in life and over death has been won by Christ. But sometimes, that joy can get lost in the heat of the daily battle. That's why we want to bless you with a free Bible study from Pastor Bryan called '7 Days to a More Joyful Life.' This guided Bible study gives you daily Scripture, activities, and reflections to help you experience the joy of the Lord—no matter what life is throwing at you right now.