The Grace Message with Dr. Andrew Farley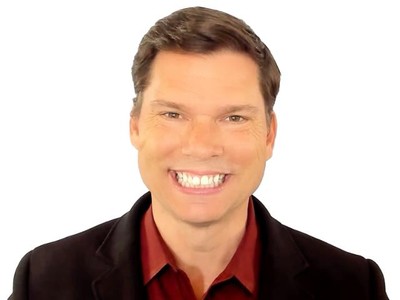 Listen on 100.7 FM The Word KKHT
Latest Broadcast
How do you find fulfillment in life?
7/3/2022
Most believers agree they are holy and blameless "in God's eyes," but we're not so sure we can actually call ourselves "good."Religion has taught us that we want to sin, we should doubt our motives, and that it's more humble to view ourselves as bad – or, at best, only partly good.But if we're bad at the core, trying to do good will be a losing battle. There's no real victory in the Christian life if we're fighting against our own nature and desires.In this message, I answer the simple question, "Are you good?" with a resounding "Yes!" You'll find a genuine freedom in this one – maybe like never before!
Featured Offer from The Grace Message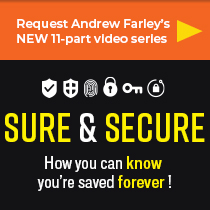 Your Gift Helps Others Rest Confidently in Their Salvation!
Thank you for your generous gift today to help take The Grace Message to people all over the world and help them experience the depth and breadth of God's limitless love for them. As thanks for your support, we'll send you Andrew Farley's new series SURE & SECURE: How You Can Know You're Saved Forever! to help you rest in the assurance of God's grace. This encouraging collection of 11 short videos and bonus companion study questions is designed to help you shatter the religious lies that keep you from feeling safe with God. You'll dig deeper into topics like fellowship with God, backsliding, and the so-called "unforgivable sin"—finding answers to lingering questions you may have and equipping you to confidently help others.