16 Unique Gifts for Valentine's Day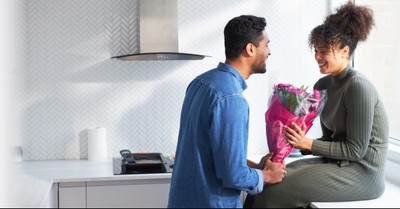 By Heidi Vegh, Crosswalk.com
"—at the end of the 5th century, when Pope Gelasius declared February 14 St. Valentine's Day. It was not until much later, however, that the day became definitively associated with love. During the Middle Ages, it was commonly believed in France and England that February 14 was the beginning of birds' mating season, which added to the idea that the middle of Valentine's Day should be a day for romance. The English poet Geoffrey Chaucer was the first to record St. Valentine's Day as a day of romantic celebration in his 1375 poem "Parliament of Foules," writing, "'For this was sent on Seynt Valentyne's day / Whan every foul cometh there to choose his mate.'"
Valentine greetings were popular as far back as the Middle Ages, though written Valentine's didn't begin to appear until after 1400. The oldest known valentine still in existence today was a poem written in 1415 by Charles, Duke of Orleans, to his wife while imprisoned in the Tower of London following his capture at the Battle of Agincourt. (The greeting is now part of the manuscript collection of the British Library in London, England.) Several years later, it is believed that King Henry V hired a writer named John Lydgate to compose a valentine note to Catherine of Valois. (History.com)
Valentine's Day has been around for centuries. It takes place on February 14th, all around the world. It has a history shrouded in mystery. You can read the entire history of Valentine's Day here. Our current culture has capitalized on this sacred holiday of love and turned it into a marketing wonderland. Last year American's spent an estimated 2 billion dollars on Valentine's Day.
There is a lot of pressure to make this one day memorable but don't stress out; it doesn't need to be complicated. If you are anxious to find the perfect gift for your loved one but not sure what to get or do, look no further. There is no short supply of ideas on the world wide web, but I have done the digging for you. Valentine's Day is the one day a year that you can find an endless array of gifts for your loved one, but these gifts are truly unique.
After perusing the internet for the most unique gift ideas, this is what I found:
This is a new trend in the dating world, married or not. For a small fee, you receive a box of adventures. This includes a keepsake book with scratch-off, pre-planned activities. With many different themes to choose from, these books will help create memorable experiences. If you feel so inclined, they even offer mini-instant cameras. Shop with the code LOVE10 for 10% before Valentine's Day.
Every woman loves receiving flowers from her beloved, but I am willing to bet that she also loves cake! Instead of opting for the oh, so expected gift of flowers, send her a unique cake from sendacake.com. These cakes are unique and personalized, and one thing more, the cake box explodes! Now, who doesn't love a heart jolt on Valentine's Day?
This unique company interviews people about a certain topic and creates a high-quality video. The interviews can be about life stories, celebrating someone special, or capturing a milestone. If you feel like you want to express your love to your Valentine, tell the story of how you first met or the story of your life together. This is a unique gift that will be treasured for a lifetime.
Customize your love story and turn it into a one-of-kind song. Now, who wouldn't want that?
5. Photo Book
Don't let all your memories just sit on your phone or computer. Create a photo book of the life you share with your special someone. Do some research and find the one that best suits you. You can check out Shutterly.com, Mixbooks.com, snapfish.com, or even Costco. Happy creating!
6. Bouquet of Items
Instead of flowers, create a unique bouquet out of your loved one's favorite items. You can create a bouquet of candy and treats, bath and body products, favorite snacks, fishing gear, sporting equipment, etc. Get creative and create a magical surprise!
Create a unique gift bundle with high-end, quality gifts.
"With a blend of heartfelt luxury, romance, and glamour in each of our products, My Custom Heart allows you to curate the perfect gift for your special someone. A one-of-a-kind gift for your one-of-a-kind relationship."
Bring your love story to life by creating a customized book. Complete with illustrations with personalized Lovemoji's (cartoon versions of you and your love). This is an endearing and funny way to capture your love!
Create custom maps of the night sky of when you met, got married, or fell in love or any special night to remember.
Create custom and matching underwear, pajamas, and loungewear. Why not spend Valentine's Day being matchy-matchy?
We often express our feelings for our significant other through words. With lovecube.com, you can create a personalized letter that comes in a keepsake box. This unique gift puts a lovely twist on the timeless art of love letter writing.
12. Paint or Craft Night
Let out your inner creativity even if you have never crafted or painted before in your life. Search for a local paint or craft studio. You will be able to pick the exact painting or craft you would like to create and reserve the date and time. They often include expert instructors and all the supplies you need, plus many of them serve drinks. This is a great way to spend a romantic night with your person and opens a side of them you perhaps have never seen.
13. Cooking Class
Do you love to cook? Or does your partner? Do a quick search for a local cooking class. This is a great way to spend a night out. You do have to do the cooking, but you will most likely create something new and delicious. Being adventurous is what you choose to learn; you may just find a new, fun hobby you can do together.
Date night in a box. Customize and order your box. It will be filled with playlists, conversation starters, and much more!
Book an at-home date night with a full, romantic experience for you and your loved one. This activity will spur meaningful conversions and lots of laughter. Register today for their limited Valentine's Day special.
16. At-Home Movie Night
The simplest way to share your love. Snuggle up with your favorite blanket, pop some corn and turn on your favorite romantic movie.
Whether you choose a tangible gift or a date night adventure, any of these options will be sure to bless your loved one! Happy Giving!
Photo Credit: ©iStock/Getty Images Plus/SouthWorks
Heidi Vegh is a writer, speaker, and ministry leader living in Gig Harbor, WA. She is a remarried mother of four, navigating the blended family life after the loss of her first husband to cancer in 2013. She longs to use her writing as a way to encourage others who have experienced loss and guide them on the road to healing. She contributes to her blog found at www.mrsheidivegh.com , sharing stories and devotionals of faith stemming from her loss and healing, mothering, and her blended and complex family. She graduated from Southern New Hampshire University with a degree in Creative Writing and English and is working on her first book. Heidi is the Women's Ministry Director at Gig Harbor Foursquare and has a deep heart for sharing Jesus with women and encouraging them in their faith walk. When she is not writing she loves to travel, read, craft, and experiment in the kitchen. Visit her Facebook and Instagram (@mrsheidivegh) to learn more.