5 Christian Mystery Reads for This Autumn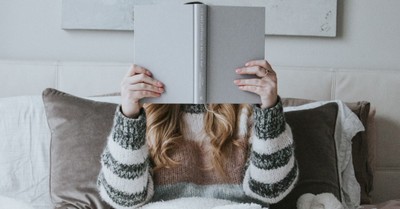 By Jaime Jo Wright, Crosswalk.com
With Autumn comes the season for a great mystery. Who doesn't want to read a chilling, haunting tale as October comes in? And if that's not your thing, suspenseful, edge-of-your-seat stories surely might be! But how do you find quality stories in the mystery and suspense genres that aren't ladened with cursing, sex, and graphic violence?
Christian fiction! Yes, it exists, and it's ripe with a selection made for picking from! If you love Gothic mysteries or Jason Bourne-type adventure, you may be surprised to see what the Christian fiction market can dish up for your daily reading.
Here are few new releases and a couple of recent releases for you to sharpen your crime and mystery-solving skills on:
1. A Midnight Dance -- Joanna Davidson Politano, Revell
If the Bronte sisters wrote today, they'd be a lot like Joanna Davidson Politano. A mix of historical Gothic, historical romance, and Victorian literary, A Midnight Dance is sure to provide you with a sleepless night—not because you're afraid, but because you can't stop turning the pages. Also interesting about this novel is the historical elements around the art of ballet. You will not be disappointed if you make Politano the top of your mystery list for the season!
About this book: As Ella strives to keep her place in a struggling ballet company, the tragic story of another dancer seems to haunt her every step. If Ella can discover the truth of what happened, perhaps she can be free of the story and learn how to dance and live with the freedom that makes her story her own.
2. The Barrister and the Letter of Marque -- Todd M. Johnson, Bethany House Publishers
Sherlock Holmes would be proud to share a crime scene with William Snopes, the lead character in this debut novel by Todd M. Johnson. A delicious and dark English mystery, you will traverse the back streets, the shipyards, and the gambling rooms of London. Throw in some intrigue, treachery, and sleuthing smarts, and you'll have a fabulous read for a cool Autumn night when the rain pelts against your window but your cozy blanket keeps you warm.
About this book: As a barrister in 1818 London, William Snopes defends the poor against the powerful--but that changes when a struggling heiress arrives at his door with a mystery surrounding a missing letter from the king's regent and a merchant's brig. As he digs deeper, he learns that the forces arrayed against them are even more perilous than he'd imagined.
3. A Cross to Kill (A Shepherd Suspense Novel Book 1) -- Andrew Huff, Kregel Publications
Jason Bourne meets a preacher, and voila. You have John Cross and a suspenseful, action-packed trilogy by Andrew Huff. A Cross to Kill is the first installment and well worth the read. Huff does a fantastic job of creating a savvy, skilled ex-CIA agent who also has a mission to remain faithful to his Lord. If you enjoy car chases, high octane scenes, fights (non-graphic), and political intrigue, you will be thrilled to discover this set of books that are easy to read, difficult to put down, and complicated enough to keep you entertained.
About this book: A gripping debut thriller pits a man of God against terrorists--and his own deadly past. John Cross is a small-town pastor bent on leading his flock to follow God's calling. He's not the sort of man one would expect to have a checkered past. But the truth is that the man behind the pulpit preaching to his sheep was once a wolf--an assassin for the CIA. When John decided to follow Christ, he put that work behind him, determined to do penance for all the lives he took. He vowed never to kill again. Now someone wants the peaceful pastor to pay for his sins with his own life. And when a terrorist out for revenge walks into the church, John's secrets are laid bare. Confronted with his past, he must face his demons and discover whether a man can truly change. Can he keep his vow--even when the people he loves are in mortal danger? Will his congregation and the brave woman he's learning to care for be caught in the crossfire? In the end, John's life may be the only sacrifice he has left to offer. Andrew Huff's thrilling debut is not only a riveting story of suspense, but it's also a deep exploration of the moral quandaries that face those who choose to follow the Prince of Peace in a violent world.
4. The Chase -- Lisa Harris, Revell Publishing
Lisa Harris is a tried-and-true veteran of the Romantic Suspense genre in the Christian fiction section of your nearest bookstore. In The Chase, she doesn't disappoint as she introduces a skilled heroine whose mission to serve justice is hindered by her own personal trauma. Harris does a great job of incorporating faith and fiction while providing an adventure-filled story that will make turning pages effortless. If you love strong female heroines and heart-pounding suspense, you will be enthralled with this latest novel to hit the shelves this Fall.
About this book: US Marshal Madison James still can't remember the face of the person who shot her, but she's ready to get back to work. When she and Jonas Quinn go on the hunt for four fugitives wanted in a string of bank robberies, it's a race to see justice served--and the perpetrators will stop at nothing to avoid getting caught.
5. Silent Shadows -- Natalie Walters, Revell Publishing
Natalie Walters serves up a stand-a-lone, action-packed mystery set in smalltown Walton, Georgia. Familiar characters return from her earlier novels Living Lies and Deadly Deceit, but Pecca and Colton easily hold their own in this heart-pounding story to save the life of Pecca's son. While entertaining and gripping, this novel also treats the story of its Army veteran with great respect, and the sacrifice of our soldiers will be impressed on the book's readers. Walters is a must-read in the Christian Suspense genre, holding your attention with captivating and real characters and serving up action that will make sleep pretty much obsolete until the last page is turned.
About this book: Nurse Pecca Gallegos moved to Walton, Georgia, to protect her son and escape the dangerous lifestyle that once defined her. But when the past resurfaces, she confides in an unlikely ally--her stubborn patient, Army veteran, Colton Crawford.
And these are just a few of the mystery and suspense authors you should pay close attention to within the Christian market. Others to watch for are Michelle Griep, Dani Pettrey, Colleen Coble, and Tom Threadgill.
There is a litany of Christian fiction out there just waiting to be found and explored. Don't underestimate the Christian label. While faith is woven through all the stories, they're still packed with high-quality, engaging, intriguing, and thoroughly entertaining reads. All you need is a hot cup of black coffee, a campfire, blanket, and a headlamp. Curl up on a cool Autumn evening with the crickets chirping in the background as you embark on an adventure or mystery that will keep you guessing until the very end.
Photo credit: ©David Lezcano/Unsplash
Jaime Jo Wright is the winner of the Carol, Daphne du Maurier, and INSPY Awards. She's also the Publishers Weekly and ECPA bestselling author of three novellas. The Christy Award-Winning author of "The House on Foster Hill", Jaime Jo Wright resides in the hills of Wisconsin writing suspenseful mysteries stained with history's secrets. Jaime lives in dreamland, exists in reality, and invites you to join her adventures at jaimewrightbooks.com!