From Public School Educator to Homeschool Supporter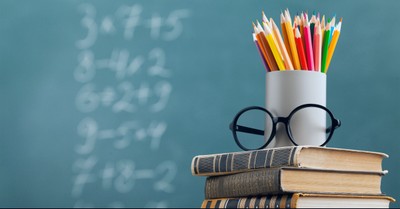 By Christy Martin, Crosswalk.com
I Was Very Wrong about Homeschooling
When I am wrong, I am generally very wrong. And homeschooling is something that I was very wrong about. As a devoted public school educator, I thought attending public school from kindergarten to twelfth grade was the only way to get a balanced education. I believed young people needed the opportunities for socialization, the expertise of subject matter teachers in high school, and the competition that schools and school systems offer. Boy, was I ever wrong.
I first began to suspect the error of my ways when I was a high school principal. On several occasions, I enrolled young people whose education had been solely from homeschooling, and they were coming to public school for their high school studies. These kids were brilliant. Truly smart, outgoing, happy, social, and exceptional in all aspects. As I enrolled students from several different homeschooling families, I found myself being impressed with them time after time. In my loyalty to public schools, I thought these experiences must be the exceptions. Again, I was very wrong.
I retired a few years later and began teaching adjunct classes at several of the local higher education institutions. During this time, I met more young people who had been homeschooled. Unlike many of their public school counterparts, they were disciplined and studious, kind and thoughtful, and academically and socially ready for a college experience.
As time went on, I met more people outside of my cloistered field of education and found out homeschooling was far more "normal" than I ever knew. These were great people. I visited several homeschool brick-and-mortar "schools" where homeschooled students took academic classes and electives that supplemented the home education they got from their parents and was also in line with their family's spiritual or educational philosophies. Once again, I was impressed with the caliber of the students.
Today, homeschooling offers most, if not all, the advantages of public school with none of the schedule restrictions or regimentation required of the masses. It is a safe and attractive alternative to public education if done right. There are so many resources out there now, many online, and many are free or are offered at a relatively small price.
The internet offers young people the opportunity to explore the world through links on several platforms. The web is chock full of museum trips, historical accounts, writing tutorials, science experiments, and plenty of other educational materials. It offers a plethora of online homeschooling resources in one place, some of which can be used as a place to record and file homeschooled students' achievements and credentials, as well as make friends and join various groups. I suspect that my limited online experience is just the tip of the iceberg in what is out there to enhance and provide young people with an education that offers an excellent alternative to the public school experience.
So, I continue to be wrong about a lot of important things; however, I also continue to admit when I am wrong about them. And once I see the light about something, I will be the first to tell you about the error of my ways and show you what I have learned. So, for what it's worth, here is some advice from a veteran public school educator. If you are considering homeschooling your child, do your research, consult with your child and others in their world, take a peek at the online resources out there, and then plan and outline a week, a month, a year, or longer. Also, compare curricula to see what works best for your worldview.
If after doing all that and it seems like something you want to pursue, by all means, go for it! Homeschooling could very well be the safe, viable opportunity you need to provide an outstanding education for your child.
Copyright 2021, The Old Schoolhouse®. Used with permission. All rights reserved by the Author. Originally appeared in the Summer 2021 issue of The Old Schoolhouse® Magazine, the trade publication for homeschool moms. Read The Old Schoolhouse® Magazine free at www.TOSMagazine.com, or download the free reader apps at www.TOSApps.com for mobile devices. Read the STORY of The Old Schoolhouse® Magazine and how it came to be.
Photo Credit: ©iStock/Getty Images Plus/artisteer
Christy Martin recently retired after more than thirty-five years as an educator in K–12 and post-secondary education. She also spent several years as a coordinator of programs for youth aging out of foster care. She writes about what she knows, including experiences in education and social services, and enjoys doing book reviews. She is currently working on a book about WWII. She lives in the foothills of the Great Smoky Mountains. See more of her work on her blog site, The Reading and Writing Sentinel at ccsmartin.wixsite.com/website.
Related podcast:
The views and opinions expressed in this podcast are those of the speakers and do not necessarily reflect the views or positions of Salem Web Network and Salem Media Group.
Read the full article here!