6 Prayers for the Adoption Process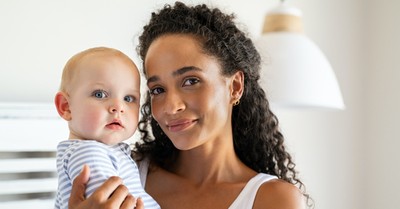 By Michelle S. Lazurek, Crosswalk.com
Adoption can be a difficult process with lots of disappointments along the way. But we bring great honor to the Lord when we adopt his children into our families. In this way, we demonstrate God's adoption of us. 1 John 3:1 says," See what great love the Father has lavished on us, that we should be called children of God! And that is what we are!"
We were all adopted into God's family. That is a part of our identity in Christ. Being adopted will also be a part of your child's identity. This is not something to be ashamed of but rather to be embraced. Adoption often takes children out of bad situations and places them in homes with loving parents that will raise these children like their own.
Embrace the Adoption Process
If appropriate, keep communication open with your child regarding their adoption. Allow them to ask questions about their birth parents and how you chose them. This will help them not to be ashamed of their identity but rather keep the doors open for communication in the future. Having said this, the process can be long and tedious. It's necessary to keep the right perspective and to give Lord full access to your heart in this area. Here are six prayers to pray during the adoption process:
1. Lord, Keep My Child Safe
Sometimes, kids being adopted require them to travel to complete the process. If that is the case with you, pray and ask God to keep you (and them) safe during their travels. Ask the agency involved in your adoption to keep tabs on your child and communicate with you their whereabouts as they travel. This will help ease your mind, and you can know where they are.
As a parent, you'll want to protect your children and ensure they never get hurt. You want to shelter them from every wound and scar that may hurt them. But remember that God never harms us, but we will experience hurt in our lifetime. Pain helps us learn from bad experiences and helps us make better choices in the future. Don't get down on yourself if your child hurts while in your care. Children will experience physical, mental, and emotional pain. This is a part of being human. Pain is a good thing and a gift from God if only we choose to see it that way.
2. Lord, Take Care of My Child's Mother
Through the process, you may have lots of communication, or you may have none with the child's parents. Whatever the case, this might take an emotional and mental toll on the biological mother to lose her child. Pray that God will take care of them during this difficult time. Pray for her regularly that God will heal her wounds in time. Let your child communicate openly with her if it isn't an open adoption. This might help ease the difficult transition and help fill the hole in her heart. You also might be able to spread the love of Christ to her because of this.
You might harbor unforgiveness towards the biological mother if your child was in a difficult situation that caused them some sort of harm. It is normal to want to protect your child, and knowing they were in an unsafe situation may upset you. Pray and ask God to help you forgive the mother for this abuse. Forgive her for any other words, deeds, or actions that may have scarred your child. Emotional abuse doesn't leave scars. It may be something you may have to deal with later.
3. Lord, Help Me Honor You
Honoring the Lord can take on many forms. It can be as easy as upholding Scripture or allowing him to guide your parenting as you care for his child. It's important to teach your children to honor the Lord as well. Today, overpacked schedules with other sports-related activities can get in the way of putting God first. Make a point to ensure you both are putting God first in your lives. This is a great way to show the Lord you hold his principles in high regard. Children live what they learn. However, they make choices that we may not agree with, including their religious beliefs. Do your best to demonstrate God is the head of your home. More than likely, your children will follow suit when they get older.
4. Lord, Help the Process to Go Smoothly
If this is not your first time going through the adoption process, you might have been disappointed if things did not go your way. You may be hesitant to try the process again, which makes it difficult for you to bond with your child. Ask God to help you trust the process no matter what the outcome.
Additionally, you might be angry at God for the outcome you've received previously. Praying, ask God for his forgiveness but ask him to help you forgive him for your disappointment in this process. Although it may be difficult to give the process over to the Lord, if it is his will for you to adopt a child, it will happen in his timing. There's nothing you'll be able to do to stop disappointments from happening, but the process will at least help you to trust God along the way.
5. Lord, Help Me Be a Good Parent
Any parent gets nervous before officially becoming a parent. Parents wonder if they'll be a good example, if they will prepare them adequately for adulthood and if they'll teach them all the right skills along the way. Although there are no examples of perfect families in the Bible, knowing the Lord is at the center of your home will make a big difference. The most important thing we can model for our children is our faith.
Vow to be a home that prays regularly, reads the Word together, and attends church regularly. If your faith is the most important thing in your life, it increases the chances it will become the most important thing in your child's life. As your child grows, they will become more independent. They will sometimes make choices that you disagree with. Ask the Lord to help you raise your children to be well-adjusted, independent children.
Additionally, to be good parents, we need to be healthy individuals. We must consistently do the soul work necessary to ensure we exude the fruits of the spirit and act in accordance with Scripture. Although we are not to be perfect, we are to exemplify true followers in Christ. Trust in the Lord. There are no perfect parents, and you will make mistakes along the way. But with the Lord guiding your way and leaning on him and not your understanding, you will walk in step with the spirit as he orders your steps.
6. Lord, Help Me Love Them Like My Own
You may have wanted a child for a very long time. The Lord may grant you the desires of your heart by giving you a child to adopt. But when times get tough, as they sometimes do, it may be difficult to love that child as if he was your biological child. As a parent, it is essential to put proper boundaries around your child, so they can stay safe and make good choices. But it will be difficult to love him without condition when he indulges in harmful behaviors. Yet, that is the love the Father has for us. We may experience disappointments in life. But that doesn't mean you love your child any less. It is important to discipline your child but let them know that you love them despite that discipline. This will help increase their security and secure their identity as they grow.
Adoption can be a grueling process, but it can also be an incredibly rewarding one. Give the process over to the Lord, and in his time, he will grant you a child that is in desperate need of love and care. Understand you will make mistakes along the way, and when you remember they will make mistakes too, it will help you grow and bond as a family. Then you will show the world the love of Christ as you love your adopted child.
Photo credit: ©Getty Images/Ridofranz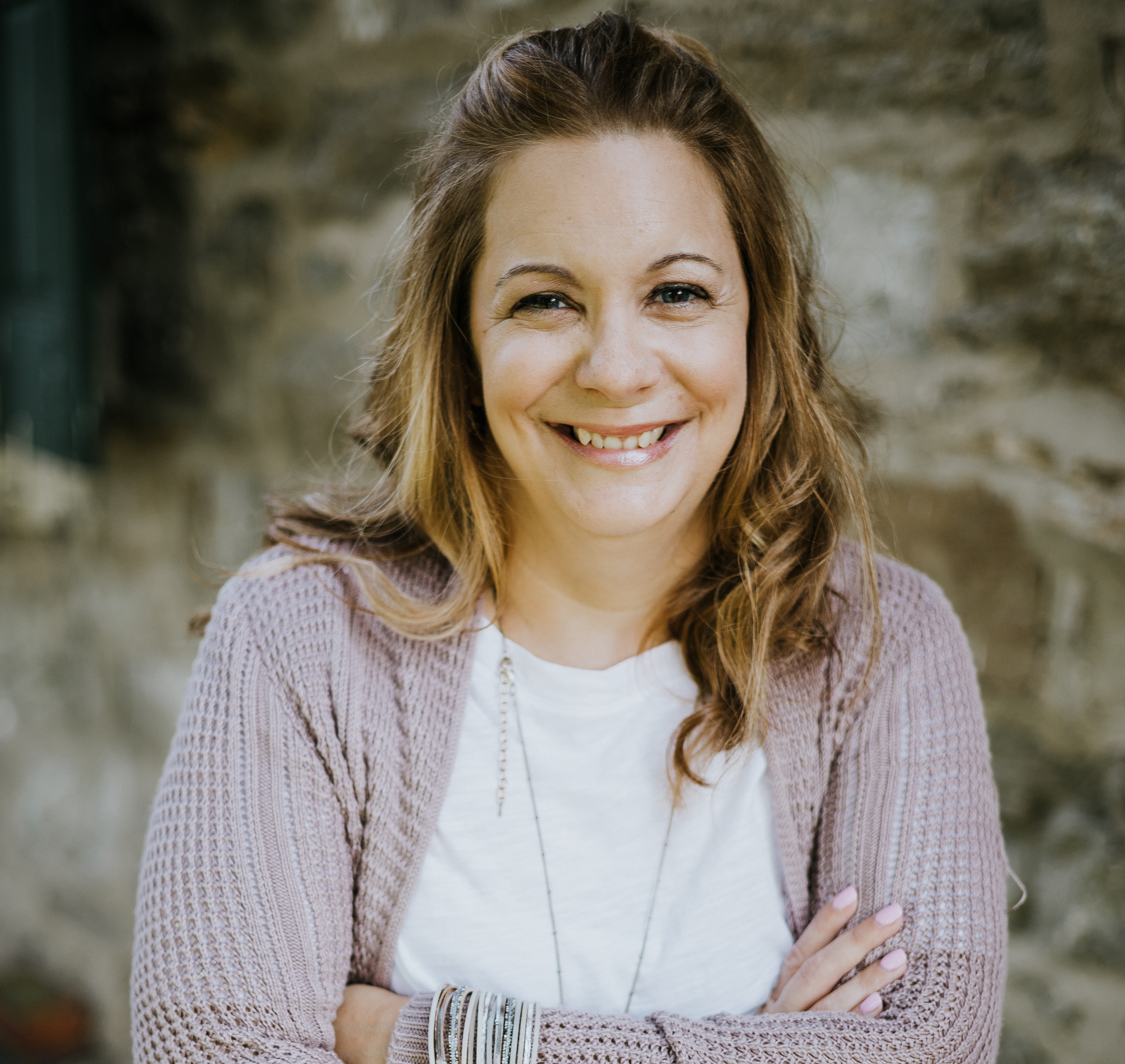 Michelle S. Lazurek is a multi-genre award-winning author, speaker, pastor's wife, and mother. She is a literary agent for Wordwise Media Services and a certified writing coach. Her new children's book Who God Wants Me to Be encourages girls to discover God's plan for their careers. When not working, she enjoys sipping a Starbucks latte, collecting 80s memorabilia, and spending time with her family and her crazy dog. For more info, please visit her website www.michellelazurek.com.