God's Promise When Trouble Overwhelms Us - iBelieve Truth: A Devotional for Women - November 25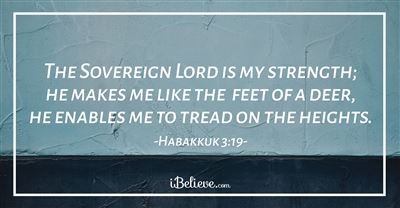 Crosswalk.com

God's Promise When Trouble Overwhelms Us
By: Noelle Kirchner
Though the fig tree does not bud and there are no grapes on the vines, though the olive crop fails and the fields produce no food, though there are no sheep in the pen and no cattle in the stalls, yet I will rejoice in the Lord, I will be joyful in God my Savior. The Sovereign Lord is my strength, he makes my feet like the feet of a deer, he enables me to tread on the heights. - Habakkuk 3:17-19
I wonder if you or someone you love finds yourself in the position of these verses today. The prophet Habakkuk is describing a dire situation. There is no food—no crop nor animal sustenance for the people. The fig tree isn't budding, there are no grapes on the vine, and livestock cannot be found. For agrarian people, this spelled trouble.
What kind of trouble might you be facing today? Perhaps bills are piling up and you're dealing with financial uncertainty. Maybe you or a child is experiencing a difficult social situation at work or school and it feels like a dark cloud is following you. Perhaps you or a loved one is fighting sickness, pain, or even death. If that is the case, this passage offers hope.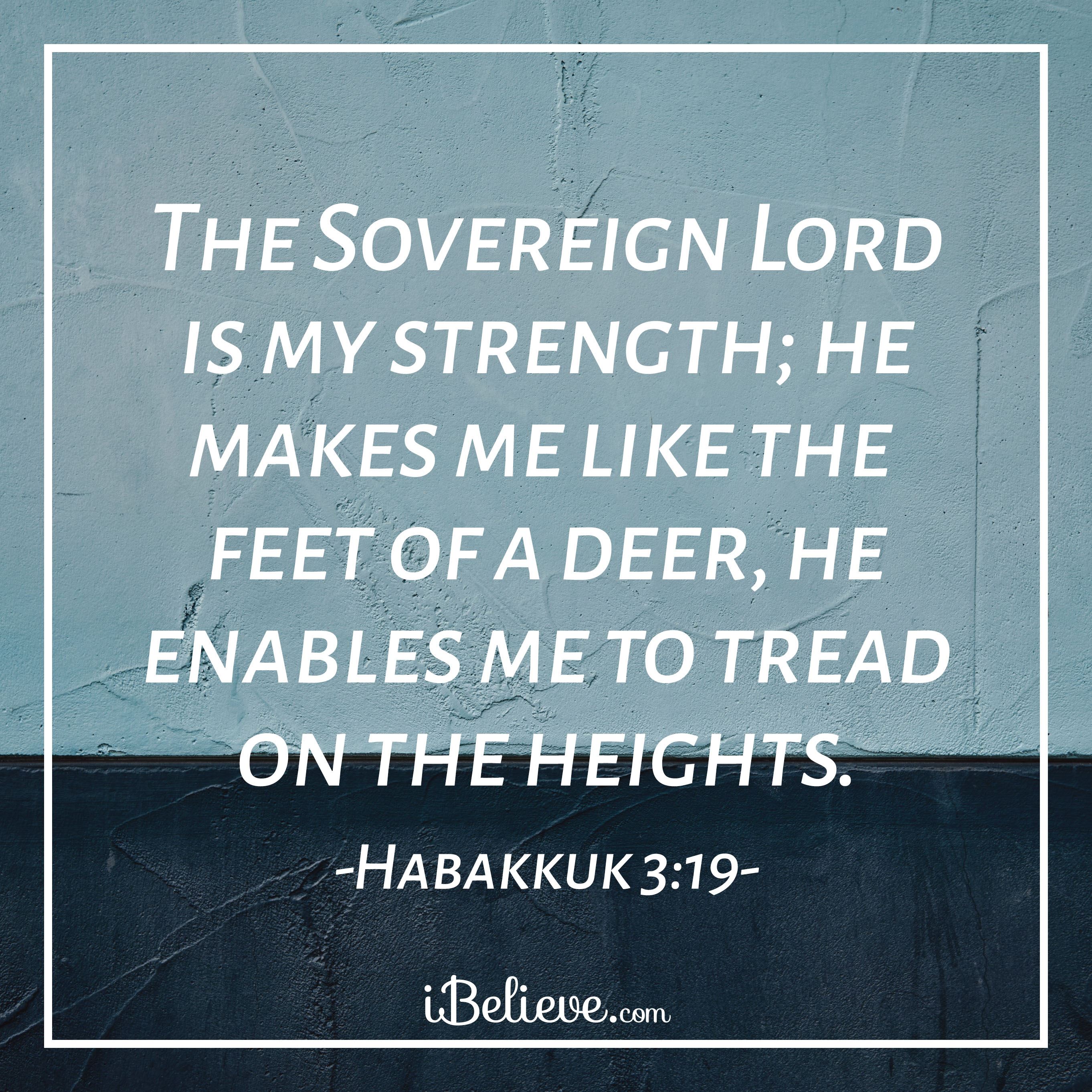 It is out of complete devastation that Habakkuk praises God. In fact, he rejoices in him, whom he identifies as his "Savior." Habakkuk testifies to God's ability to equip and deliver him through danger. He demonstrates great faith by acknowledging that fact and praising God in advance.
God's ability to save is highlighted throughout the third chapter of Habakkuk. Earlier, the prophet describes God as a warrior who is also in command of the weather. Because the people's sustenance is directly dependent upon the latter, both roles indicate great strength. In fact, this chapter in Habakkuk is the most detailed and elaborate theophany, or direct appearance by God, in the Old Testament.
Scholars believe God's ability to save is further highlighted by this chapter's apocalyptic tenor. In other words, God is not only powerful now, but he will accomplish absolute victory over injustice and right every wrong in the future. Some think this chapter in Habakkuk is composed of very old hymn fragments, among the oldest in the Old Testament, to advance that witness.
While the history behind our passage is complex and rich, it leaves us with a simple and trustworthy image. Imagine your feet like those of a deer kept from harm. Despite the danger brewing around you, God has the power to lead you through the fray to safety above it on the "heights."
This image came alive to me one day in my backyard. Only in fast, torrential rains do we see a dell form. As I watched one form in a storm, I saw a mother doe with her two babies approach the unusual, deep water. The water separated them from their den and evening was approaching. I was curious to see what would happen.
Both babies entered the water. One slowly proceeded with confidence. The other began splashing wildly for fear of drowning and exited quickly. I marveled at the scene—one mother and two very different personalities in her young. I wondered what the mother would do. Her legs were the only ones long enough to safely make it all the way across the dell.
The mother deer calmly walked through the water to her fearful baby. The other baby exited the water after the mother. She led both babies up a high embankment and waited for the water to recess. In other words, she led them both to the heights.
Love met each baby precisely where it was in that dangerous scene, just like God's love will meet you. The deep churning waters could not harm the babies, they are at the command of God in the third chapter of Habakkuk, and they cannot overtake you. You can tread on the heights with the help of almighty God.
---
Rev. Noelle Kirchner, MDiv., believes we don't have to live with full schedules and thin souls. A busy mom of three boys, she is passionate about making faith fresh and relevant. Noelle is a graduate of Princeton Seminary and an ordained Presbyterian minister who has served in churches for over ten years. She has written for places like the TODAY Show Parenting Team, Huff Post Parents, The Laundry Moms, and (in)courage. Her faith and family cable television show, Chaos to Calm, features parenting hot topics and has hosted two New York Times bestselling authors. Watch her episodes or sermons, connect with her on social media, and follow her blog by visiting her website, or receive her free devotional e-book here.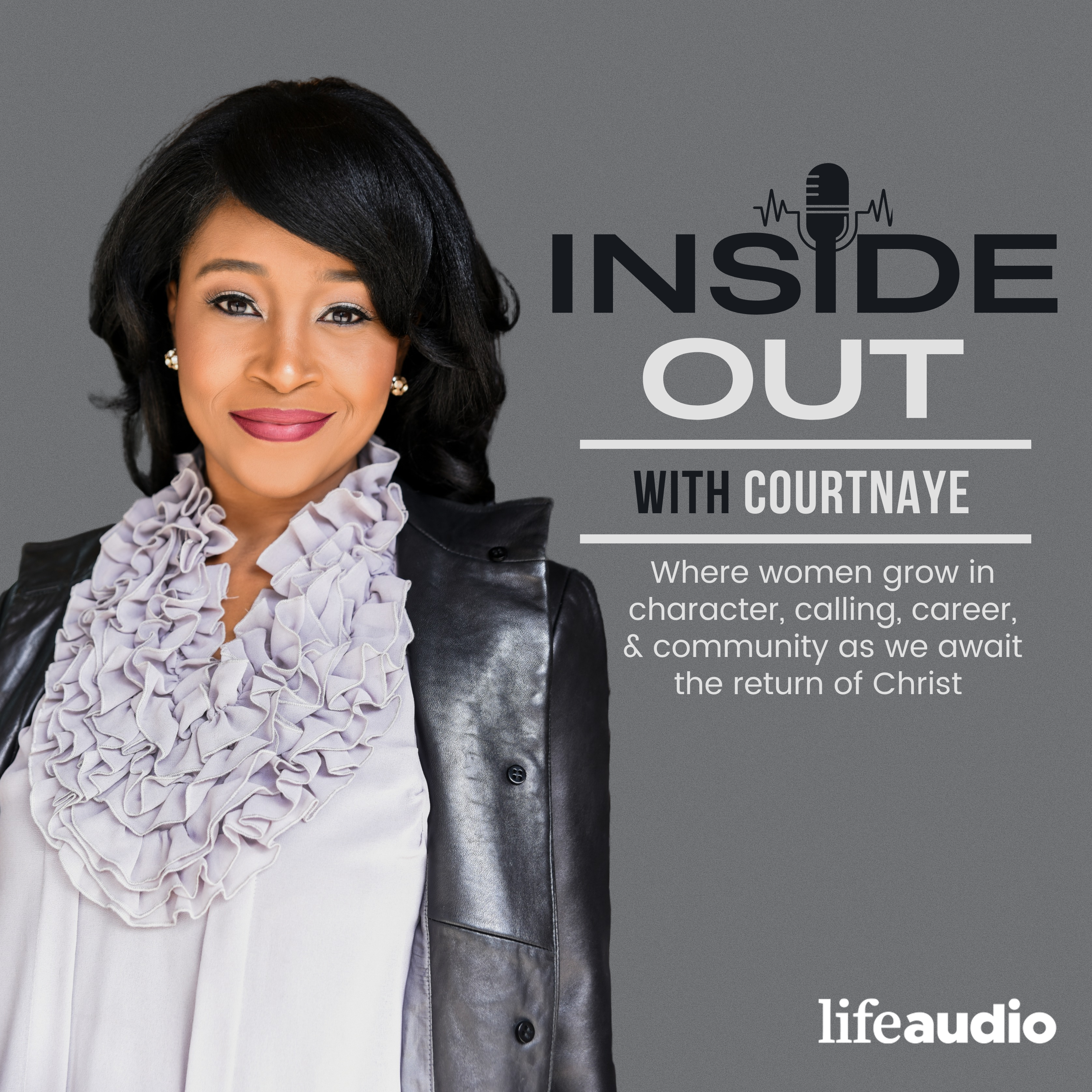 Want to grow in your character, career, calling, and community? We've got a podcast for you!
Are you ready to start tackling your goals? Have you been looking for a few helpful ways to reach them successfully? Join Courtnaye as she shares lots of practical tips that will help you accomplish your goals with a solid plan forward. Just click the play button below!
Click here to see the full list of Inside Out with Courtnaye episodes!