New Year, New Purpose in Your Marriage - Crosswalk Couples Devotional - January 6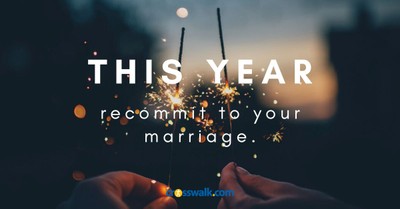 Crosswalk.com

New Year, New Purpose in Your Marriage
By Heather Riggleman
I'm trying my best to walk in the way of integrity, especially in my own home. But I need your help! I'm wondering, Lord, when will you appear? I refuse to gaze on that which is vulgar. I despise works of evil people and anything that moves my heart away from you. I will not let evil hold me in its grip. - Psalm 101:2-3
We left Menards excited for the kitchen renovations that were about to begin. Hours had passed; my husband and I planned right down to the smallest detail how we wanted to keep the old Victorian vibe of the home but update the kitchen with white subway tile and floating shelves made of thick rustic beams. My heart overflowed with gratefulness of the vision my husband and I shared. We had a resolution for our kitchen plans.
We couldn't wait to begin the New Year with renovations. Later that evening as I was writing in my prayer journal, I sensed God press on my heart, "Will you let me renovate your marriage and heart? Marriage is more than just picking out tile. Will you focus on me this year?"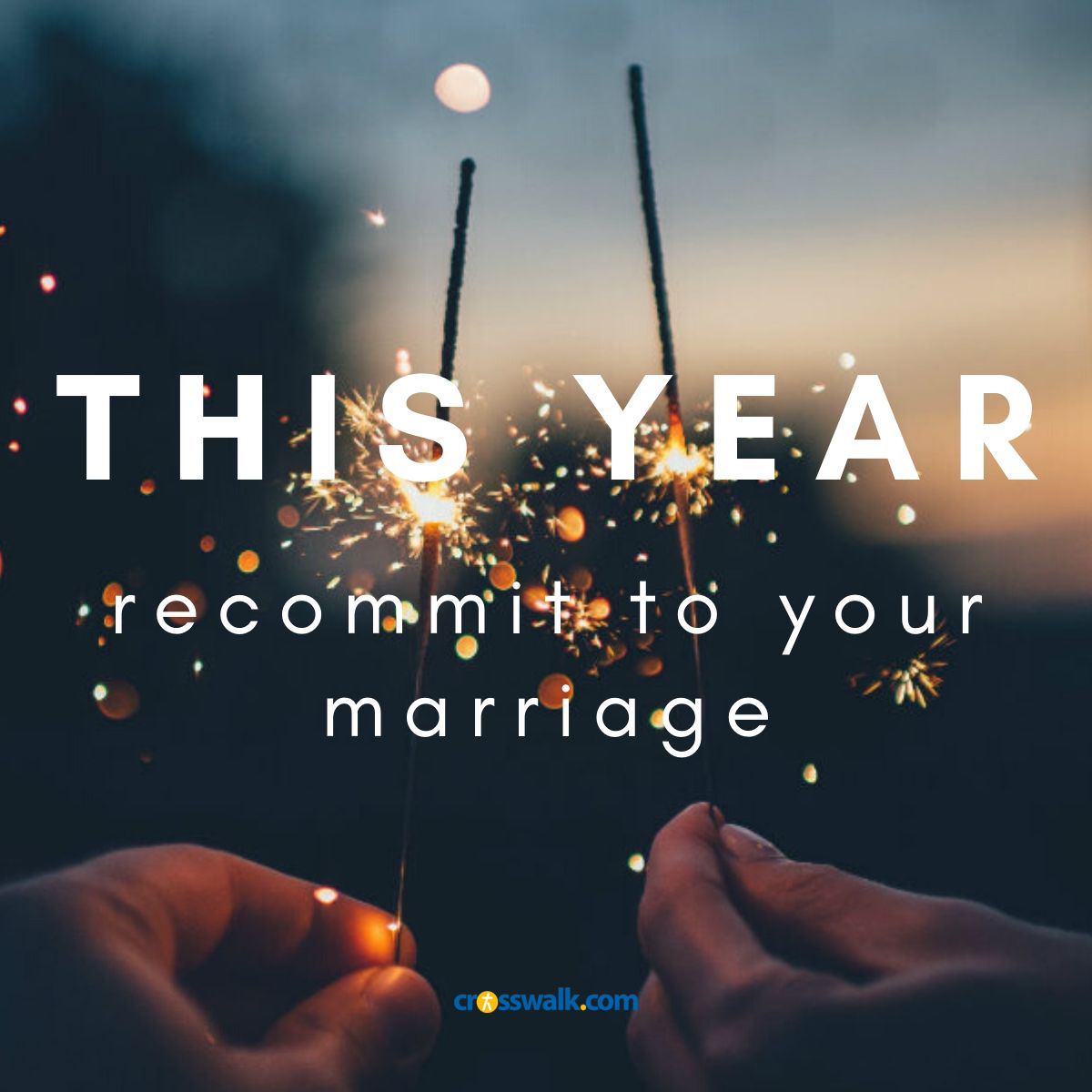 I hadn't even thought of asking God to renovate my marriage. I was perplexed, my marriage was in such a good place. But God was trying to get ahold of my heart to show me there was more. Amid the busyness of life, we forget there is an actual purpose for which God united us with our spouse. It's critical to recognize that marriage must be about something bigger and more meaningful than becoming parents, buying a dream home, collecting stuff or just pursuing happiness together.
When you married your spouse, God already knew the potential of that union. The power and strength in your marriage is a result of what God does in a marriage when he unites two souls to become one. He unites couples to do together what they could never do alone and it's not just about subway tile. God has a plan for your marriage that is so much bigger than you could have ever dreamed, but only if we put God at the center of our marriage. King David understood this. In Psalms 101 he speaks boldly about his resolve to govern his home, his family, and his kingdom with righteousness and integrity.
As you walk into the New Year, what is your resolution? Have you considered making the same declarations as David for your home and marriage? Would your behaviors, words, choices, and how you conduct your daily life change? Would you be less influenced by the world? Would your marriage be more Christ-centered instead of life centered?
Determination alone cannot carry us; David knew that too. He knew what we may not realize: God is the real power behind resolutions. He steps in when we call. He is the strength we lack. He wants to do new things in your marriage and heart.
One of the best ways to keep our faith fresh and resolutions strong as we step into the New Year is to develop a daily habit of Bible study if you don't already. His Word is timeless--old and new at the same time. Just like he spoke to me, he will give you fresh words, insights, and new beginnings.
To what is God calling you and your spouse? With the New Year approaching, it's the right time to ask these questions. Be open to what God may be calling you two together. Consider the following:
Help a troubled marriage
Give financially or volunteer time to a ministry
Serve in leadership roles in your church
Lead a small group in your home
Mentor another married couple
Pray together every day


---
Heather Riggleman calls Nebraska home (Hey, it's not for everyone) with her three kids and husband of 20 years. She writes bold truths about marriage, career, mental health, faith, relationships, celebration and heartache. Heather is an author and a former national award-winning journalist. Her work has also been featured on Proverbs 31 Ministries, MOPS, Today's Christian Woman and Focus On the Family. You can find her at heatherriggleman.com or connect with her on Instagram.

It's time we get real about marriage & relationships! Join marriage coach, Dana Che, as she and her guests deliver witty, inspirational, real relationship talk from a faith-based perspective. New episodes of the Real Relationship Talk Podcast drop every Tuesday.